Morgan Rain I D is For Dick [1080p]
Princess Morgan Rain demands that her homework slave produces only A+ papers for her school assignments. She has returned from class with a D grade on her paper which is not acceptable in the slightest. She is a pissed off bitch and shows him exactly what happens when he fails as her homework bitch. A grade D means a big, fat Dick crammed deep down his ass and not in a pleasurable way. Princess Morgan is merciless with her strap-on cock as she punish fucks his holes reminding him that failure is never an option.
Sex Acts:Strapon,Doggy,sideways,blowjob….
File Size :962 MB
Resolution :1920 x 1080 MPEG-4
Duration :00:13:01
Thumbnails :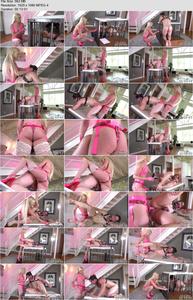 DOWNLOAD :