Office Duties With Boss T feat. Mistress T
Your new bitch boss will have you on your knees doing double duty to keep her ass & pussy properly serviced. You'll lick her clean & pleasure her whenever she wants. You'll even learn to love the taste of anything that comes out of her.
SEX ACTS INCLUDED:
Femdom, Humiliation, Toilet Slavery, Ass Worship, Pussy Worship, Facesitting.
File Size :240 MB
Resolution :1280 x 720 MPEG-4
Duration :00:08:15
Thumbnails :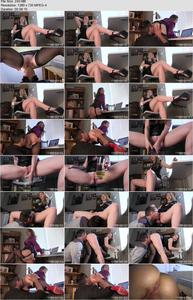 DOWNLOAD :